Dogs: Welcome to Vall de Núria!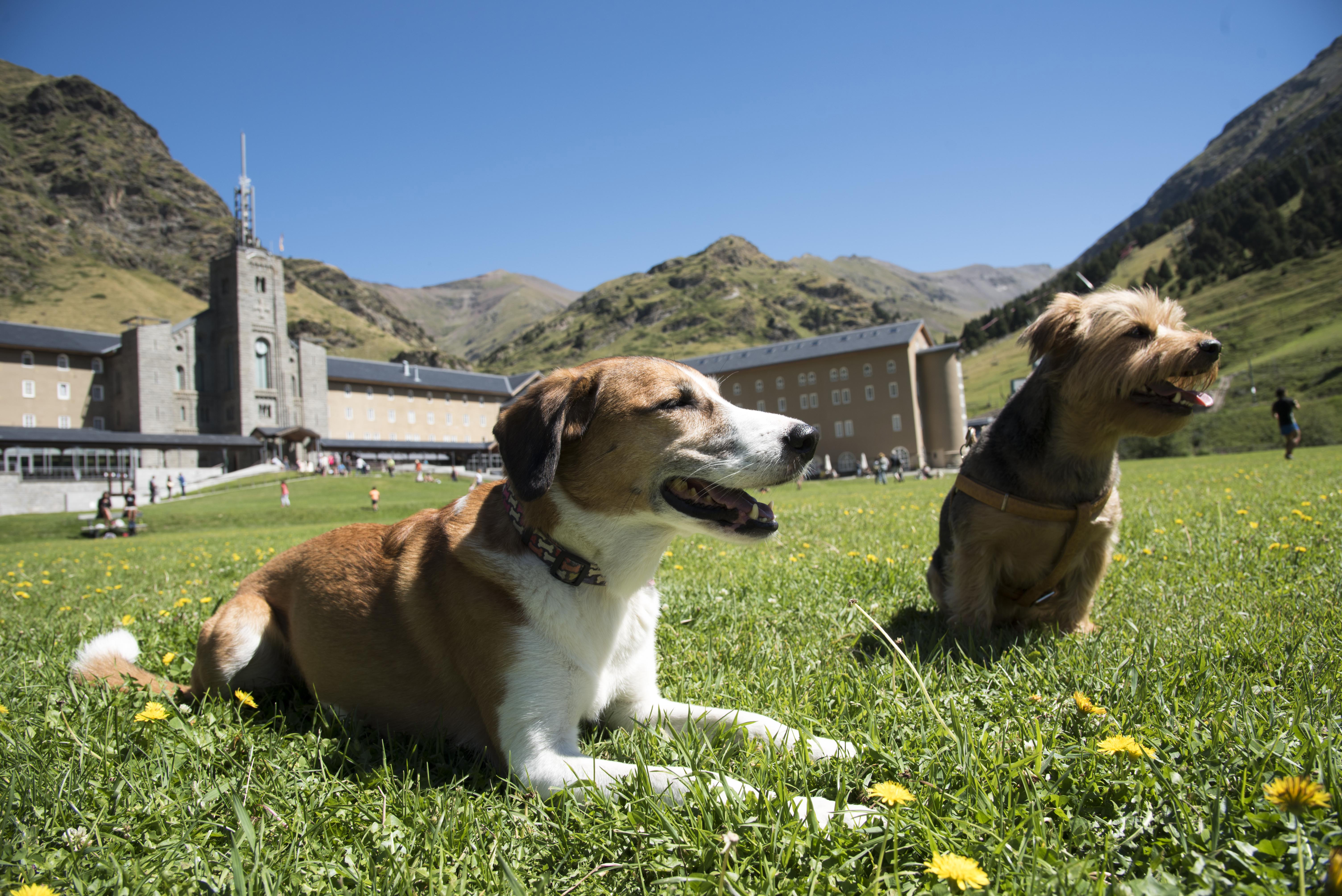 For many people, their pet is another member of the family,so it's important to include it in the vacation plans and free time.

Because of this, the term "petfriendly"  designates establishments that accept pets in their facilities, and that even,  have specific zones so they can also enjoy and have their needs satisfied.
Can I go with my dog to Vall de Núria ?
If you like the mountain and the outdoors, and your dog enjoys as you in this environment, Vall de Núria is a destination to consider for spend few days of activity but also of relax. This station has joined this measure and has a zone enabled for them, subject to prior reservation.
Another thing to bear in mind is that it's very easy to access, being able to get to it through the rack railway. The only requirement is tha your dog must wear a muzzle. If you do not have one, don't worry, you can buy one at the station for only 5 €.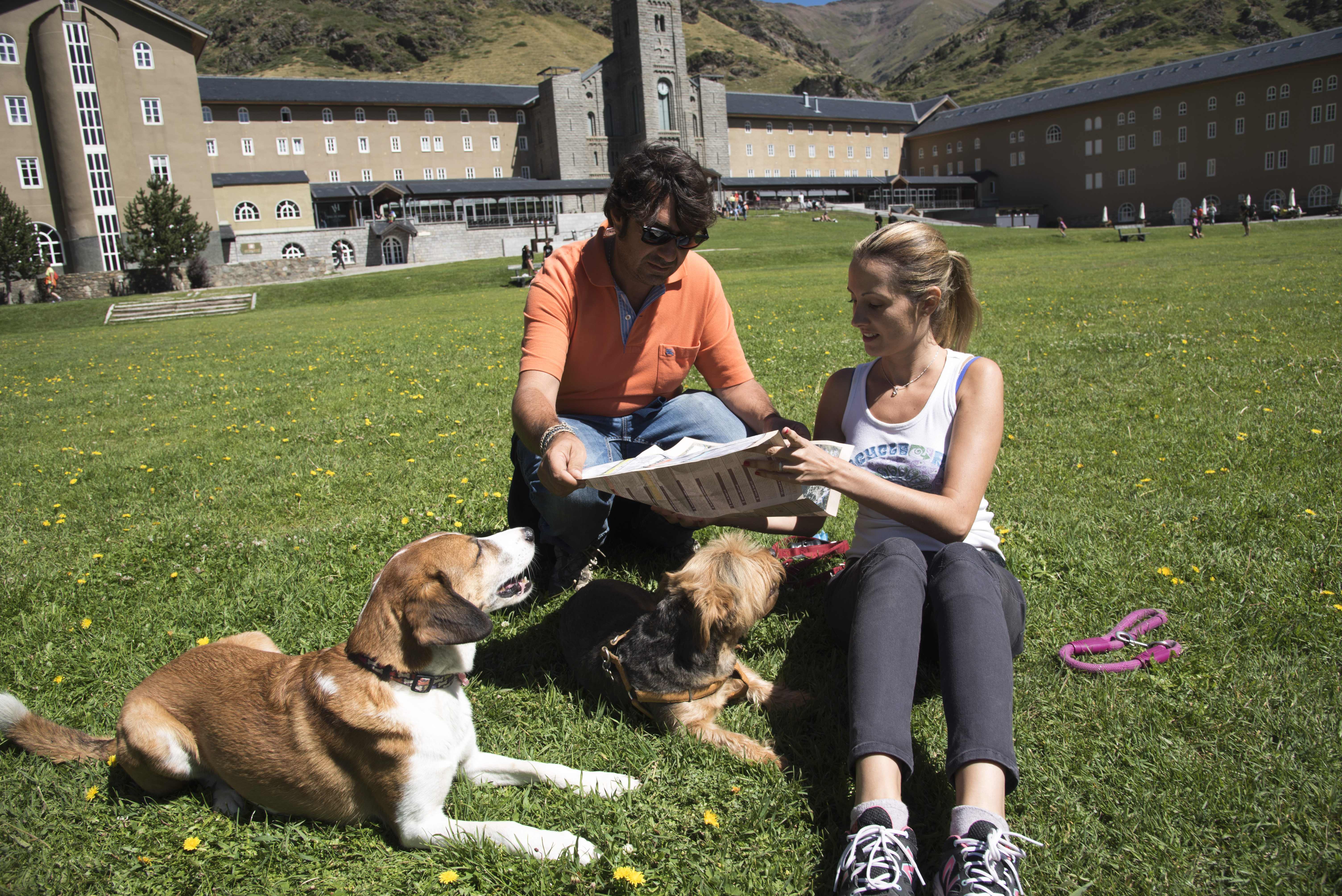 Which activities can we do?
Surrounded by peaks of about 3000 meters, Vall de Núria offers an unique environment for trekking lovers. You can take initiation walks, as well as hiking baptisms every Sunday, and by this way discover this valley with the help of multiple signalings and a detailed map.
This way you will have the opportunity to take a leisurely stroll while your dog runs and walks freely, far of the chaos of the city to which we're normally accustomed. You will see that it'll be happy in the company of other dogs!
If, on the other hand, you are interested in doing ascents of medium difficulty, you can be accompanied by an expert guide, who will lead you to the top of the peak and then go back to Núria.
The guided tours, as related activities, are also a good option,because while you are accompanied by staff of the valley, and with a duration of approximately 45 minutes, you can learn the history and legends that involve this place. One point to note is that these are free for customers who have booked the "Al vostre gust" package at the hotel.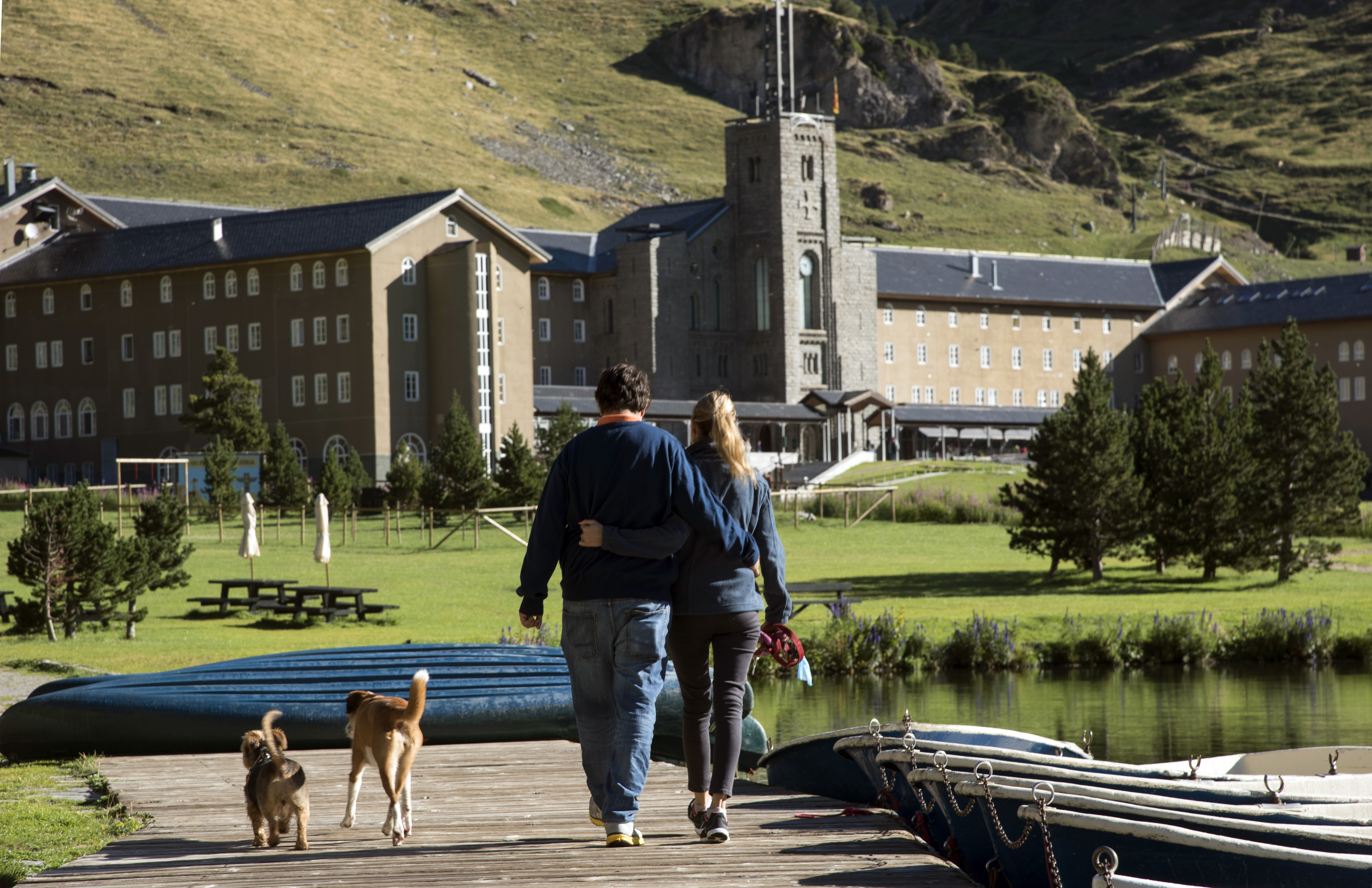 Finally, if yours is a small breed dog, it will also be able to join a boat ride with you by the lake, one of the most emblematic places of the station.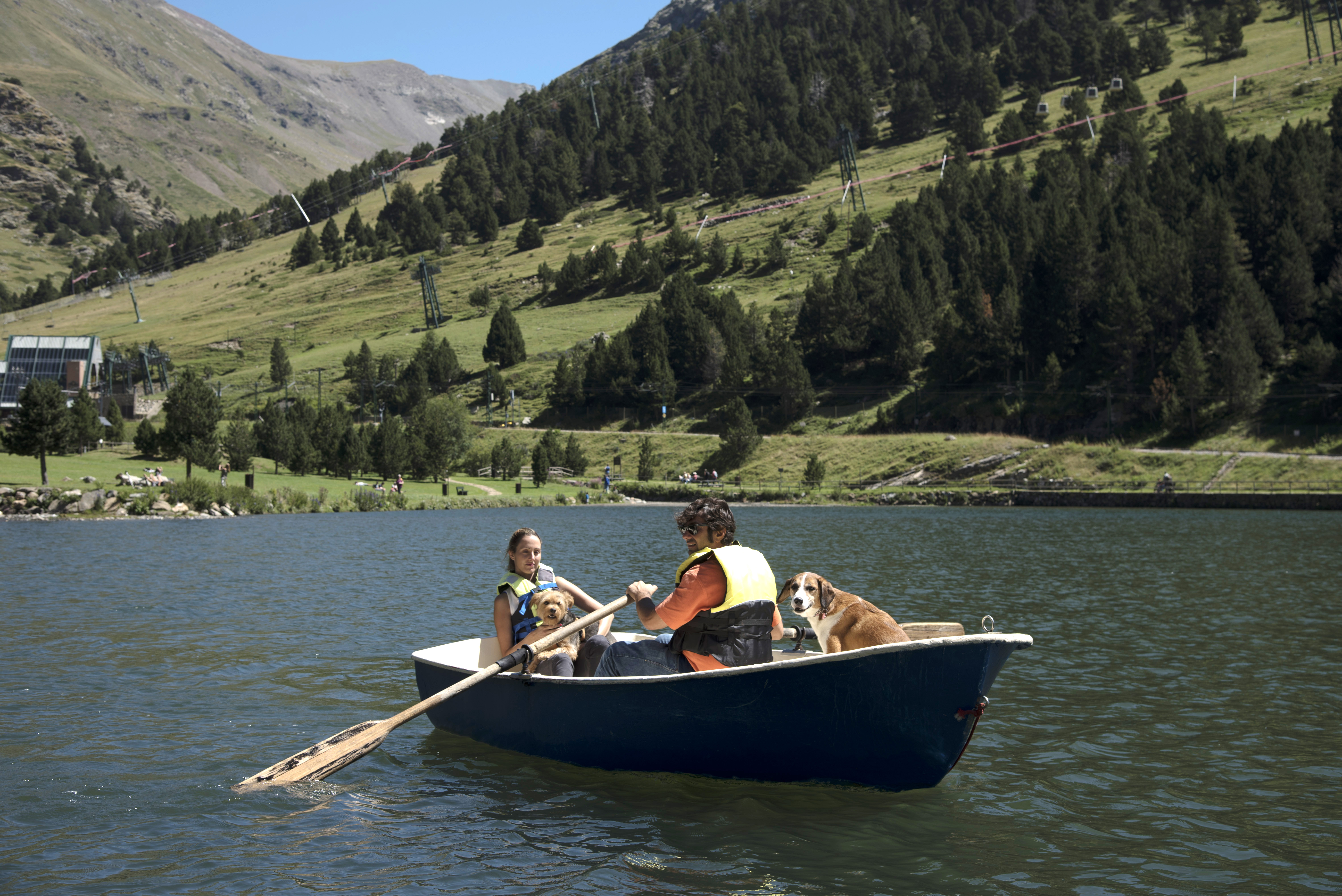 Where can we stay and eat with our dog?
Vall de Núria will offer you so many things to do that in a single day will be difficult for you to enjoy them, so it would be interesting to be able to stay there a couple of days. In this case, as far as accommodation is concerned, it is important that you know that your dog will only be admitted at the hotel, not at the apartments. However, do you imagine getting up in one of the cozy rooms of the Vall de Núria Hotel with the beautiful views of the lake and the green meadows?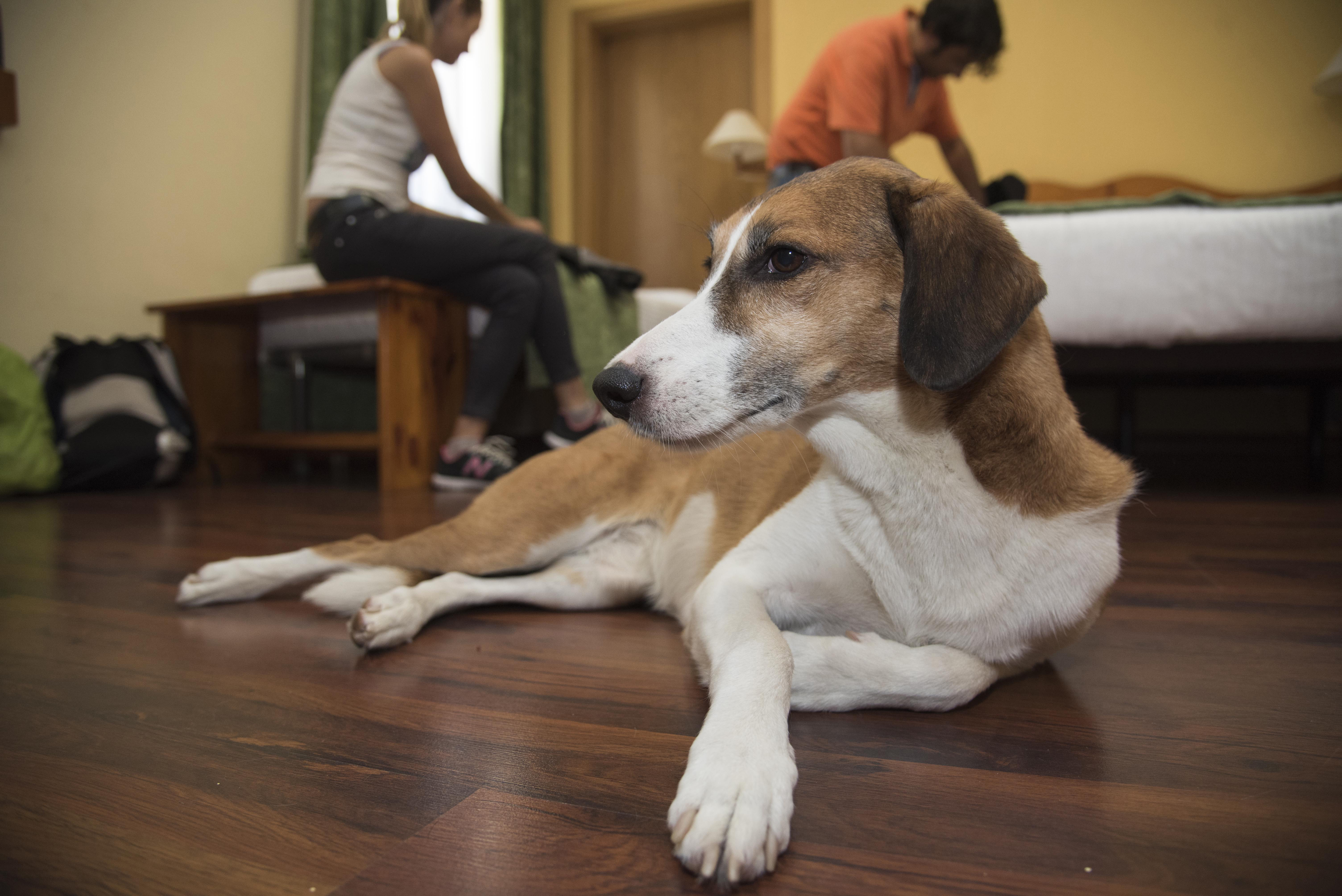 If you want to check the conditions of the hotel in this case, we recommend you to visit the special guide for this service.
In regard to catering services, you can eat outdoors, in the cabin of the lake or enjoy a picnic at any of the places enabled for it.
And, what do you think, would you like to spend a few days in Vall de Núria with your dog? We're looking forward  for you!
July 04, 2017